How to make a Ghosts in Tree Branch Centerpiece – Free Halloween Sewing Project Tutorial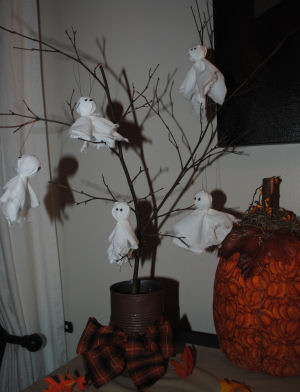 Recycle a soup can, grab a branch from a tree, rip a piece of fabric for a bow, and wrap some little styrofoam balls with white cheese-cloth or muslin, and you've got yourself some cute little ghost hanging in a tree that makes a great Halloween center piece! No sewing required for this craft!
You Will Need:
5.5″ white muslin fabric squares for the ghosts (or cheese-cloth fabric)

3/4″ styro-balls for the ghosts head

Brown paint

A tree branch

Recycled soup can cleaned

Fabric strip for bow

Styrofoam block

Basic crafting supplies
Let's Begin These Creepy Cute Ghosts!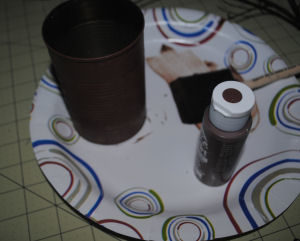 Clean and dry a soup can. Paint the soup can brown or black.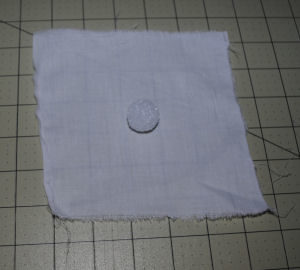 For a more primitive look rip the muslin fabric (You will have to cut the cheese-cloth piece).
Place one styrofoam ball in the center of one piece of white fabric.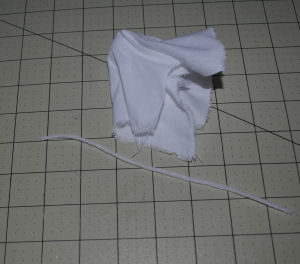 Wrap the fabric around the ball. With yarn, embroidery floss, or thread tie a piece around the styrofoam ball gathering up the fabric.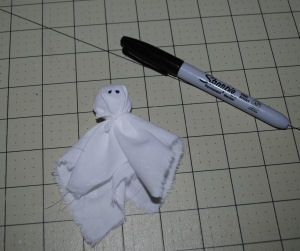 With a black marker, make 2 eyes on the ghost.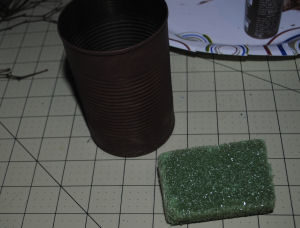 Cut a piece of styrofoam block to fit in the bottom of the soup can. Hot glue in place.
Hot glue moss on styrofoam.
Hot glue the end of the tree branch and put in the styrofoam.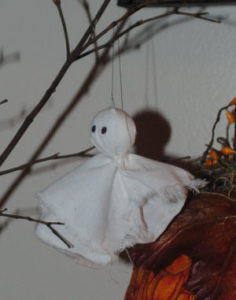 Thread a needle and go through the top of the head of the ghost to form a handle.
Place ghosts on branches.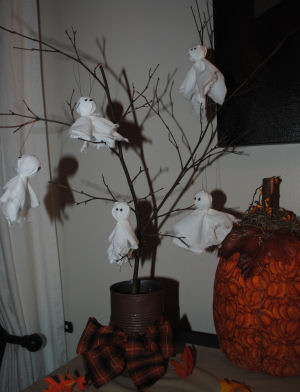 Tie raffia or ripped Halloween fabric around can.
Your swinging ghosts in a tree branch Halloween center-piece is finished!
Congratulations! You have now made this haunting Halloween craft with the cutest little ghosts!