How to make a Primitive Rustic Pumpkinman – Free Halloween Sewing Project Tutorial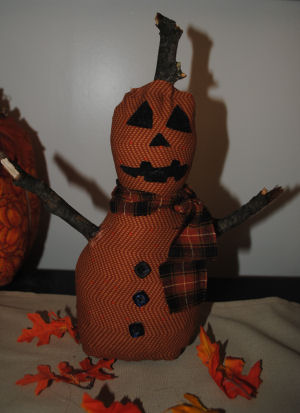 Here is our fall version of a snowman. . .a Pumpkinman! He looks primitive and rustic with his burnt orange fabric, sticks for arms and top, and his ripped homespun fabric scarf. Rub cinnamon on him for an even more primitive look and it makes him smell like fall!
You Will Need:
A small piece of orange fabric

Black felt

3 buttons

A ripped strip of fabric for the scarf

Craft stuffing or fiberfill

Beans, rice, sand, or stuffing beads or pellets

Sticks from a tree branch for the stem and arms

Basic sewing supplies
Let's Make This Primitive Pumpkinman!
Use a 1/4″ seam for this project.
From our pattern cut out 2 pumpkinman from the orange fabric.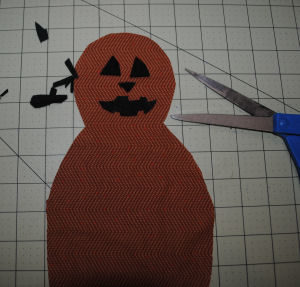 From black felt cut out and design your own pumpkinman face.
Pin in place on the pretty side of ONE of the pumpkinman's body. Do not pin the face too close to the edges of the face since you will be sewing there.
Sew around the edges of the black felt.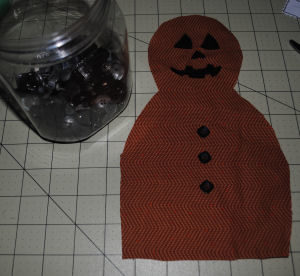 Hand sew 3 buttons in place on the pumpkinman's body.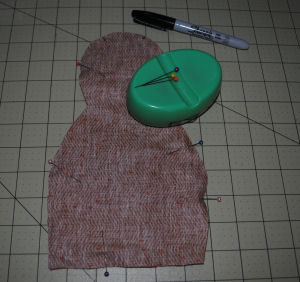 Place the back and front pretty sides together. Pin around the edges.
Leave a 2.5″ opening at the top. I marked mine with a marker as shown in the photo as a reminder not to sew there.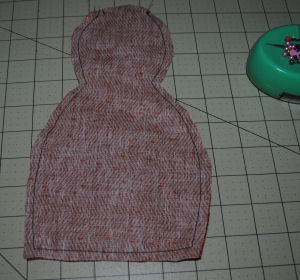 Stitch around the body and leave the opening at the top as shown.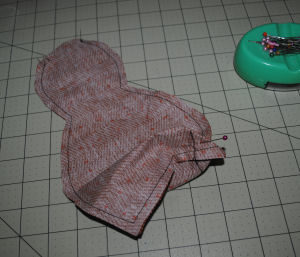 To make the pumpkinman stand up, we need to "box the corners." To do so match the side seam with the bottom seam to create a point. Make sure they match evenly. Pin. (You can see how pinning the one side has already begun to give the pumpkinman a bottom.)
Measure 1.5″ from the point you just made and mark a line with a pencil as shown in the photo.
Stitch across the line.
Box the other corner in the same manner.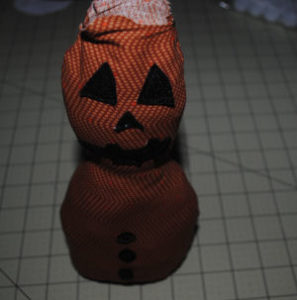 Turn your pumpkinman pretty side out through the opening.
Stuff the bottom 2″ with rice, beans, or sand.
Stuff the rest of the body with craft fiberfill.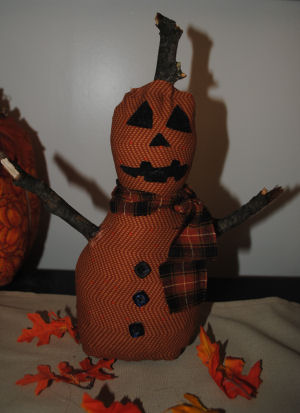 Place a small stick at the top as the stem and hot glue in place. Carefully cut a slit on each side and put hot glue at the end of a stick and put it through the slit for each arm.
Last, give your pumpkinman a decorative scarf. I used homespun fabric and ripped the scarf instead of cutting it for a more primitive look.
If you want your primitive rustic pumpkinman to look even more rustic and old, rub cinnamon on him. He will not only look rustic, he will have one of my favorite scents of fall time!
Wonderful! Now a perfect pumpkinman can adorn your shelves during the fall season!